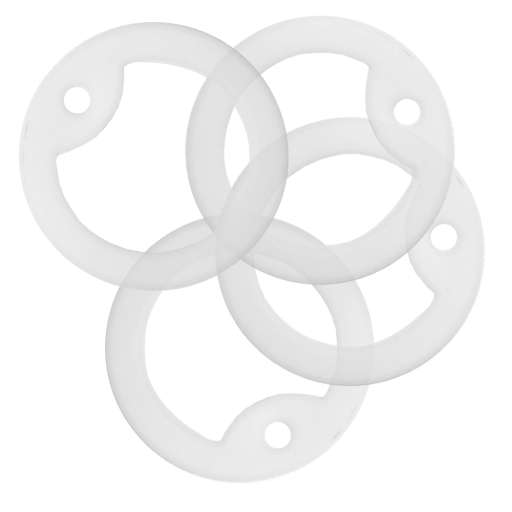 Buy alone
Quantity :
Add to Cart
TRANSPARENT silencer for Id Tag X4
MDTAG-SL-CL-4
Set of 4 TRANSPARENT silicone elastic silencers (or protectors) for Dog Tag standard size 50 x 28 mm.
Supplied round, Ø 38 mm. Fits over the hole and stretches around the tag.
Material : SILICONE
Plate origin : USA
Color : TRANSPARENT
Appearance : Satiné, présence d'éventuelles bavures de moulage.
Dimensions : Ø 38 mm - A ETIRER
Weight : 6g