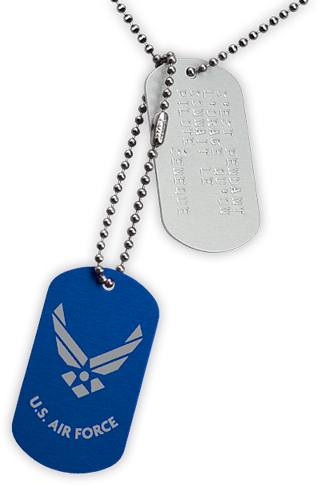 ID Tag Alu
Air Force
From
19.00 €
Ideal for completing the aviator's (or future pilot's! ) equipment, the Air Force ID Tag adds a touch of color and fantasy to the pendant. The text of the first military tag can be personalized by embossing (raised letters). Supplied loose.
Learn more
Customize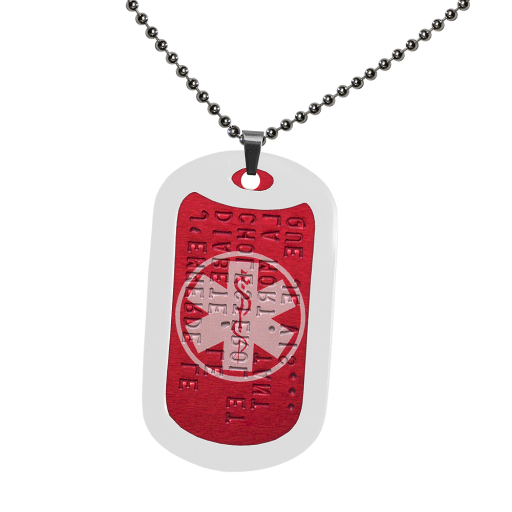 ID Tag Medical Alert - L
From
13.63 €
Are you allergic or diabetic? Do you suffer from asthma? Is one of your grandparents suffering from Alzheimer's? Our red Military Medical Alert Plaque, engraved with a star of life, will help you in the event of a problem. Delivered in bulk.
Learn more
Customize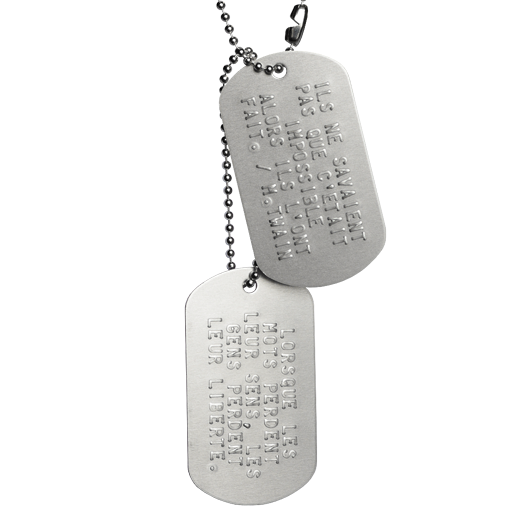 ID Tag Alu
Chaine Argent
From
46.66 €
Each military plate on this finely brushed aluminum ID Tag is personalized by embossing. Mounted on 925 Mil. silver ball chains, this pendant "demilitarizes" the Dog Tag, leaving only its style and originality. Light, discreet and elegant, it's a jewel that's sure to win you over!
Learn more
Customize