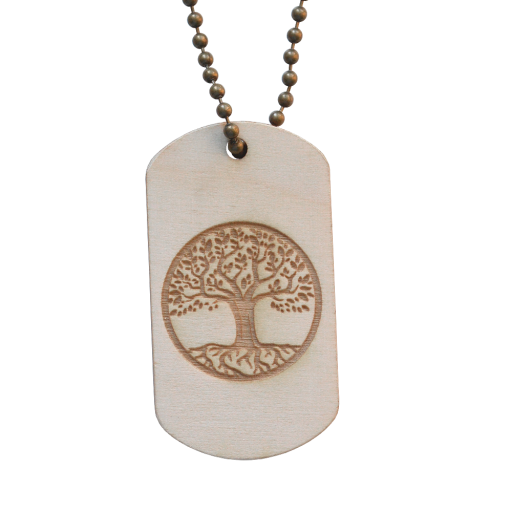 Nature jewel in birch wood
From
10.06 €
Made from birch wood, this ID tag-sized wooden pendant can be personalized by laser pyrography.
Learn more
Customize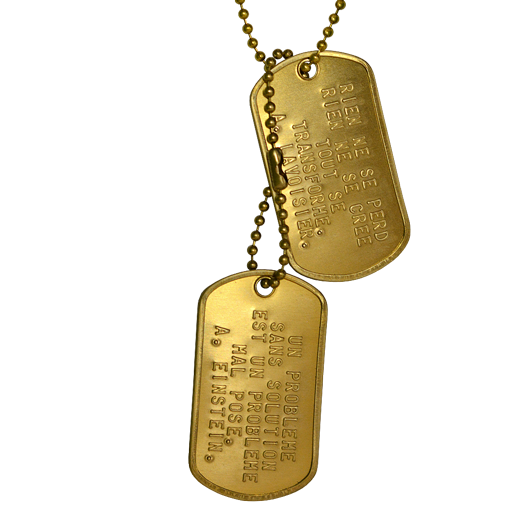 A brass variation on the traditional dog tag, each military plate can be personalized by embossing. Once weathered, the color stabilizes to a golden yellow. You'd be wrong! Supplied in bulk.
Learn more
Customize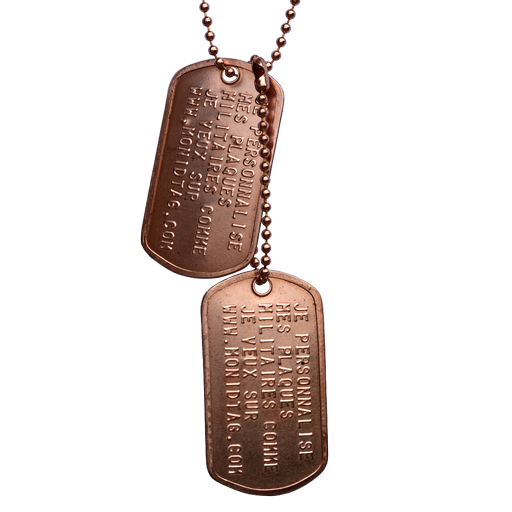 ID Tag in copper, military plates and ball chains. Requires occasional maintenance. Delivered ready to assemble.
Learn more
Customize