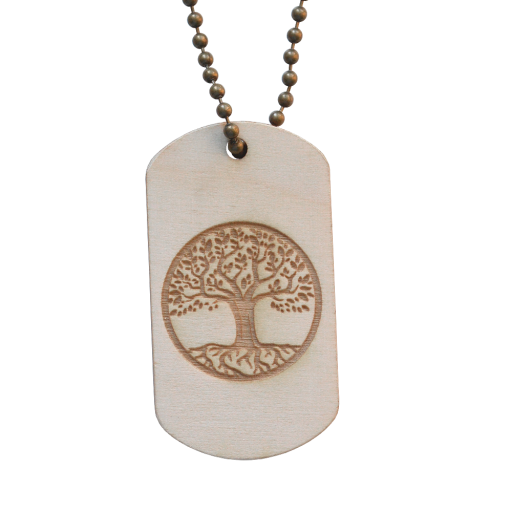 Buy WITHOUT engraving
Quantity :
Add to Cart
Or customize
Customize !
Nature jewel in birch wood
SG-WOOD-BOULEAU
Adorned with a laser pyrography of your choice, this Wood Pendant is particularly suited to people who are interested in nature and sustainable development. Untreated and unvarnished wood, avoid prolonged contact with water. Comes with a 68 cm patinated brass ball chain.
Material : BOULEAU
Plate origin : FR
Color : CLAIR
Appearance : BOIS - Traces éventuelles de pyrogravure
Dimensions : H 50 x L 28 x P 2.5 mm
Weight : 6g