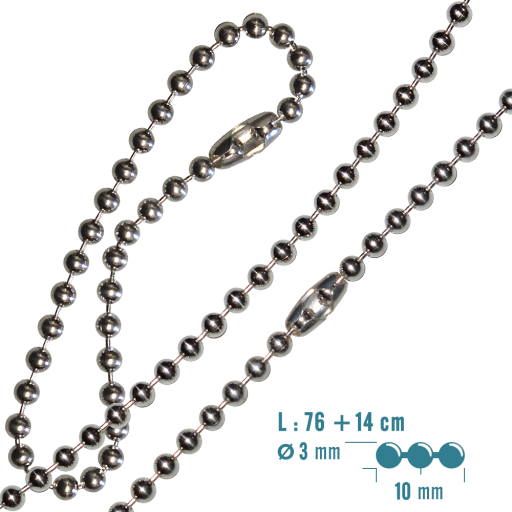 Buy alone
Quantity :
Add to Cart
925 Silver Ball Chain Mil 76 + 14 cm - Ø THREE mm
MDTAG-CB-AR925-03-90
This Silver 925 Mil. Ø 3.0 mm is anti-tarnish treated and requires no special maintenance. You can take a shower with it, but avoid sea water, which has a corrosive effect on even treated silver. Available in several lengths, it can be cut to the exact length required.
Other lengths available in the same diameter (60 + 14 cm and 68 +14 cm).


Material : ARGENT 925 MILLIÈMES
Plate origin : ITALIE
Color : ARGENT
Appearance : BRILLANT
Dimensions : Ø 3,0 mm - L : 76 + 14 cm
Weight : 14g