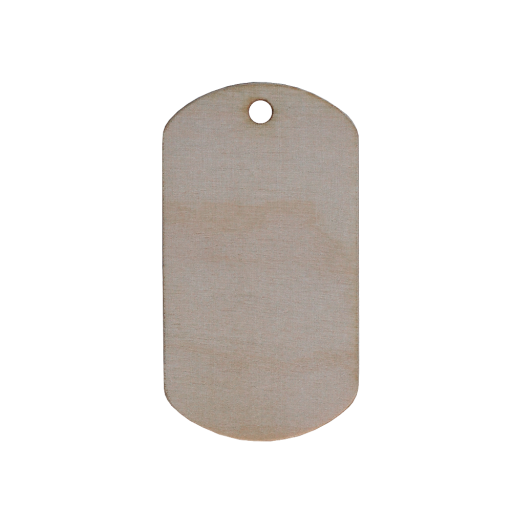 Buy WITHOUT engraving
Quantity :
Add to Cart
Or customize
Customize !
Military Dog Tag in Wood
MDTAG-PM-WOOD-BOULEAU
For nature lovers, this ID Tag pendant is made from laser-engraved birch wood. It can be worn every day, but we recommend not exposing it to too much water, as this will reduce its resistance over time.

Customization available:
Laser Pyrography with the text of your choice or a motif from our library, or on request (logo, illustration, drawing), front and/or back.
Material : BOULEAU
Plate origin : FR
Color : CLAIR
Appearance : BOIS - Traces éventuelles de pyrogravure
Dimensions : H 50 x L 28 x P 2.5 mm
Weight : 4g