Shop
You are here : > Ball chain > > > Chainette Balls in Silver 925 Ø TWO mm - 11 cm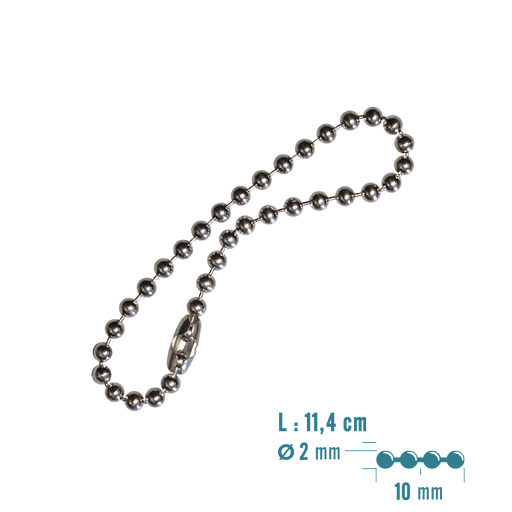 Buy alone
Quantity :
Add to Cart
Chainette Balls in Silver 925 Ø TWO mm - 11 cm
MDTAG-CB-AR925-02-11
Silver 925 Mill. 11 cm ball chain with connector. Can be dismantled and snapped off for optimum fit.
Ideal for hanging a second Dog Tag from the first. Also suitable as a key ring attachment.
Other lengths available (14 cm)
Caution: 925 Mill. silver is subject to oxidation. Requires occasional maintenance with Silver Stone, for example.


Material : ARGENT 925 MILLIÈMES
Plate origin : ITALIE
Color : ARGENT
Appearance : BRILLANT
Dimensions : Ø 2,0 mm - L : 11,4 cm
Weight : 2g